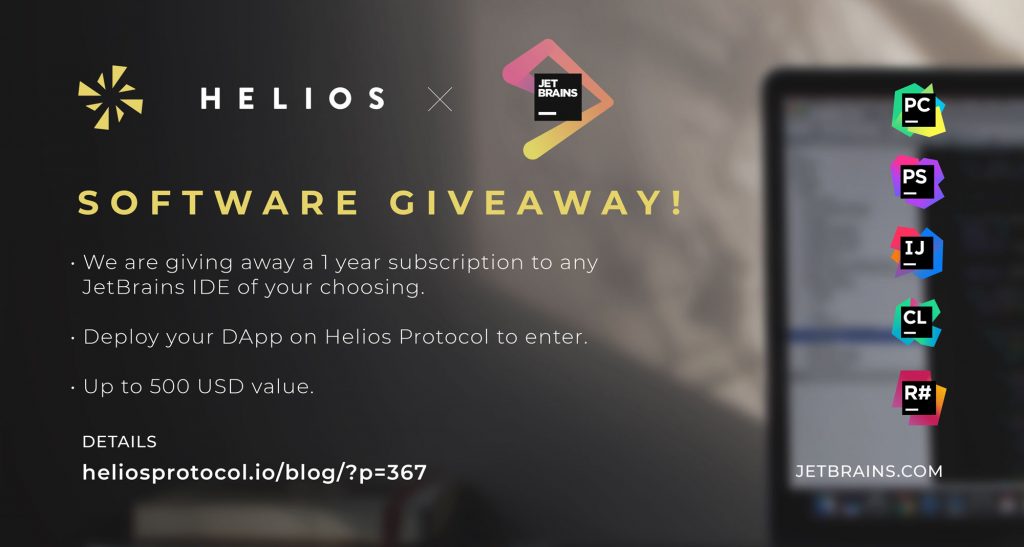 To celebrate the launch of our testnet, and the holidays, we are having a month long contest where we will give away a 1 year subscription to any JetBrains IDE. You can check out the IDEs available here: https://www.jetbrains.com/. Up to $500 USD value!
To enter, deploy a Solidity DApp onto the Helios Protocol testnet and try it out! Take a look at our developer knowledgebase for instructions and walkthroughs: https://heliosprotocol.io/developer/
In one month, will randomly choose the winner out of everyone who deploys a DApp between now and then. We will announce the wallet address of the winner in our discord at the end of the competition. Be sure to join our discord to look for that announcement!
Need help or have questions? Join our Discord and talk to the team directly! https://discord.gg/xXwt2YC