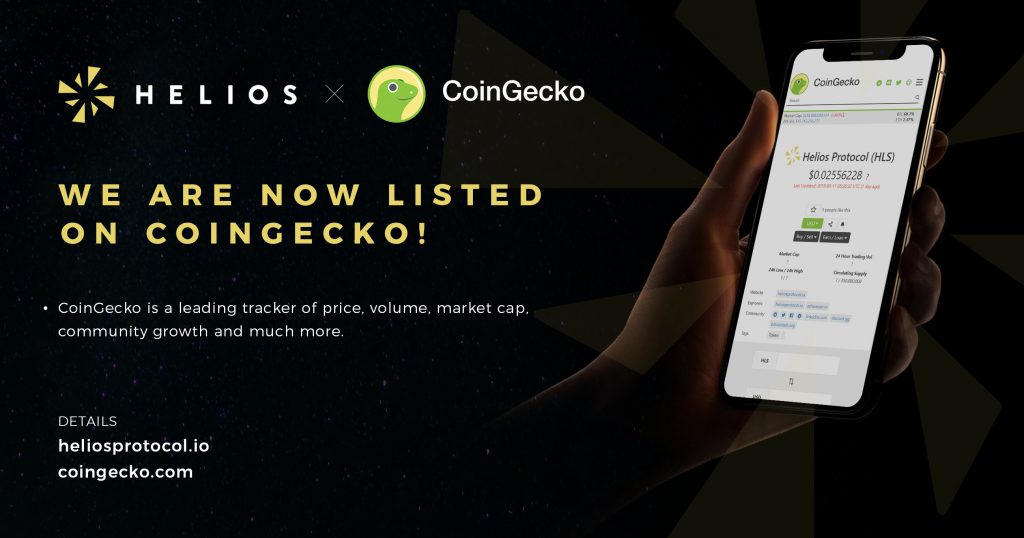 We have some exciting news to share. $HLS has been added to the CoinGecko! You can now track $HLS on their app and website. If you are not familiar with CoinGecko, they track the fundamentals of many different cryptocurrencies, including price, market cap, volume. What sets them apart is the ability to check out different metrics of projects such as code development, growth of the community, and news and updates. They currently track almost 3300 coins/tokens and 260+ exchanges. See $HLS at
https://www.coingecko.com/en/coins/helios-protocol.

We want to thank all of our loyal community members for being with us while we grow! We would also like to welcome all new members. This new listing is just another handhold on the way to the top. You, our community, are our backbone and we're proud to have you all with us! Thank You!!!